Columbus Day Stands for Diversity
Italian-Americans, victims of severe discrimination, rallied to honor him.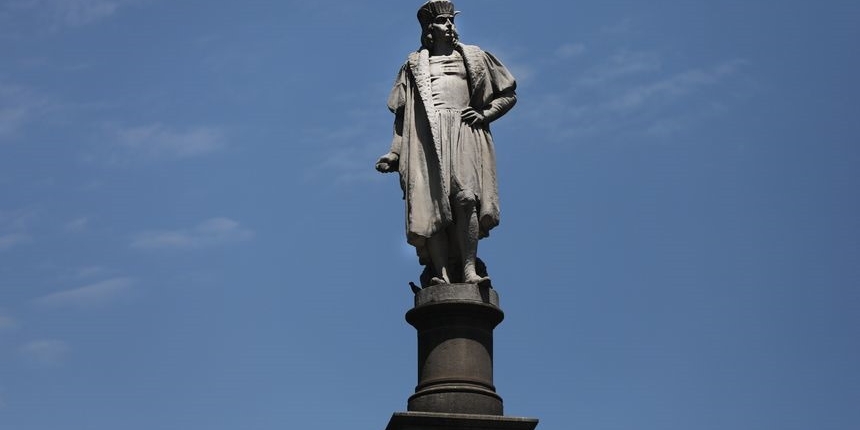 Journal Editorial Report: The week's best and worst from Kim Strassel, Kyle Peterson and Dan Henninger. Image: Reuters/AFP via Getty Composite: Mark Kelly
Christopher Columbus has been a prime target of 2020's cancel mobs. Their criticisms have a basis in fact: He was such a despotic governor of Hispaniola that King Ferdinand and Queen Isabella stripped him of that office. Unlike Lincoln's Birthday, Columbus Day doesn't pay tribute to a secular saint. It's more akin to Martin Luther King Jr. Day, which honors another flawed man who symbolizes a minority's triumph over discrimination.
Columbus Day became a national holiday in the U.S. in 1968 thanks in part to the lobbying efforts of Italian-Americans. The statue at Columbus Circle in Manhattan was financed with funds raised by Il Progresso, an Italian-language newspaper, and created by an Italian sculptor, Gaetano Russo. Italy has never celebrated Columbus Day, but to Italian-Americans it represents their hard-won acceptance by the U.S.